is the youngest of 6 she has 4 older brothers and 1 sister.
No "
's
" unfortunately out of 4 brothers which made her feel deprived.
I guess it is "southern tradition" as she says to have a
.


They knew the youngest would be a spoiled brat and trouble so they kept her on a leash
or found other innovative ways to TRY and keep her under control
.... but we know Emily it is like trying to harness the wind.

as a baby they used this unique way to slow her down. you cant very well walk inside a watermelon...
. rolling works tho
...they amused themselves rolling her around for a long time


Then the teenage years...
she was such a naughty girl....at 13 she used fake ids,
to get in bars etc. You see she outgrew the watermelon so it was so much harder to control her.

She would tell her parents she was going to the midnight movies
but she was a party girl
......


She is soo not the Southern Belle image
but more the redneck girl.....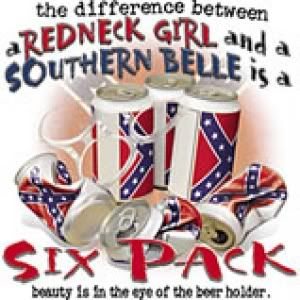 . wild child...party girl


and now she is our
DJ
She also has a sassy parrot named Bubba fulfilling her desire for a male
in the family or is it a bubba she?


She also has 7 cats
her philosphy being if one cat is good 7 are better (feel so sorry for Bubba)



Who has become paranoid at being so outnumbered.




emily feels no such fear but said parrots kick cat a** but here we see the cat giving a kick to bubba.

maybe emily wasnt around to see this tho?

emily does travel a lot in her job and while she is away the cats party



One time the party got really carried away and Emily got home in time to see the cat in the bird cage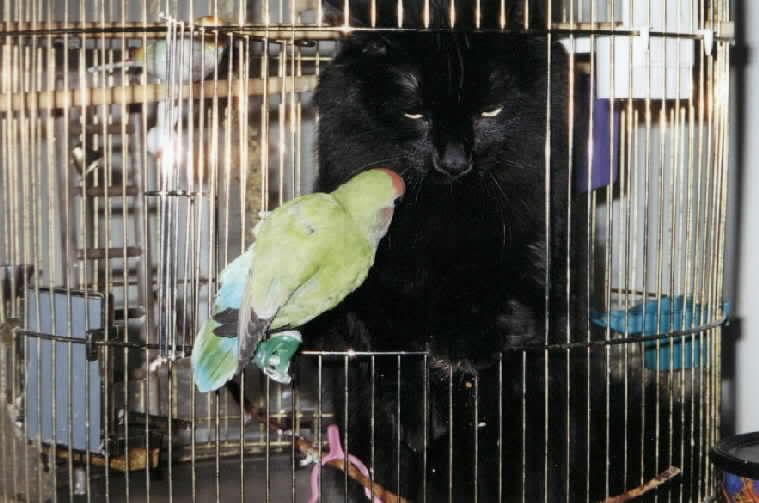 and knew then she better take the bird with her. Sooo when Emily travels so does Bubba.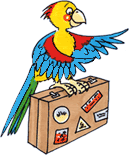 They have macaroni to share, not so much because Bubba loves to eat it but it warms his feet... isnt that sweet.


Since we have
and bubba hanging together a lot is no wonder bubba is quite the


Emily loves her animals and as she puts it she "eats nothing with a face"
However we know Emily can be a little naughty

and since we know parrots do repeat what their owner says with Bubba we also need the


DJ Emily
rocks!!!! and Bubba wants to also but this she doesnt understand he wants his share of air time
and also her
but she BLOWS THEM AWAY
style

Poor Bubba lost most of his/her feathers one time but the cat saved them?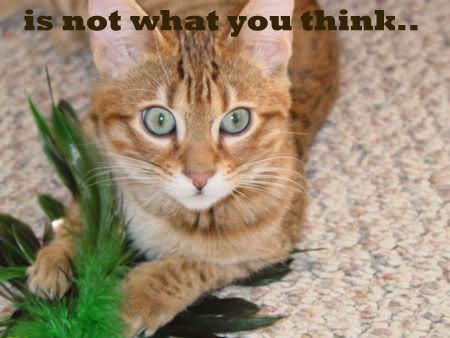 or did cat think bird was still inside them? anyway superglue did the trick and Bubba was dressed to SQUAWK again
and she let "cat" even have the microphone one time
Now they are happy to be part of the Croatoan
team and even nap together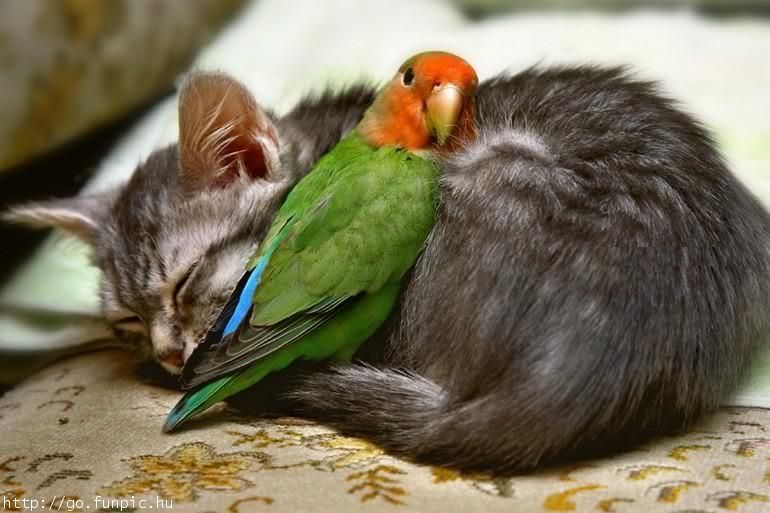 until their turn to get on air. ......

and since Emily is on croatoan radio Overture put up the
sign so both have to be good!!!!!

and now you get to know our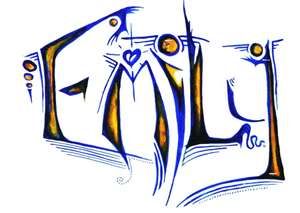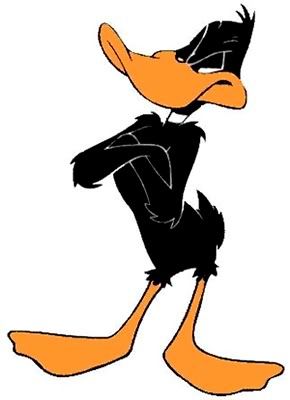 and
Emily
I'm happy to be a part of the Croatoan Crew and thank Overture and all
the other DJ's for helping me get started with playing music for you!
I hail from Virginia but have lived and traveled to lots of other places
around the world. I'm single, and the only kids I have (thank god) are some
cats and a parrot. The bird is like having a two year old that never grows up though…
My interests include music (go figure), playing spades, traveling,
watching movies, reading, animals and spending time with friends and family.
I also LOVE my "real" job and count myself lucky to do what I feel passionate about!
Please support croatoan-radio and listen long and often!
~Emily~