Beep Beep from the Roadrunner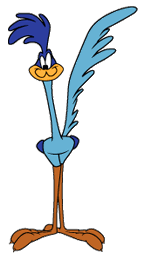 They have been trying to catch me for years and still they keep trying. I am a small bird that lives in the desert of the southwest, just wants to eat and be left alone. I am a ground dwelling cuckoo that feeds on snakes, scorpions and other small animals I can catch and subdue. I can reach running speeds of 30 kn/hr (18.6 mi/hr).
I guess I wasn't fast enough for Relentless cause she kept trying to get me to guess DJ and she finally got me to say yes. On June 12, 2011, I made my first air show, was a nervous wreck, had problems but after having help from the great DJ crew I was on the air. It took me like 3 shows before I could honestly say I was having fun and wasn't nervous anymore. I love doing the show and look forward to my turn at the mic.
Now for the real roadrunner,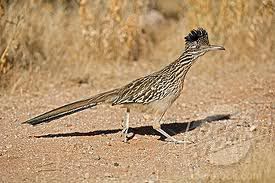 My name is Arlene and I live in Massachusetts. I have 3 wonderful children Matthew, Adam and Gianna. My grandchildren are Ethan, Emily, Anthony, Mia and Angie the joy of my life.
I enjoy having my grandchildren over night. They get to sleep in nana's bed while nana sleeps on the couch.
Besides spending time with my family and friends I enjoy spades, and most other card games, going out to eat, and music lots and lots of music.